Natural Products Canada offers a coordinated system of advice, capital, programs and network to drive natural products and solutions to market.
Making Connections
The demand for clean, green and sustainable products is creating huge opportunities for British Columbia and all of Canada.
Shelley King, CEO of Natural Products Canada (NPC), says corporations from around the world are seeking products and solutions from Canada, and are drawn to innovations in areas as diverse as health and nutrition, animal health, food production, bioproducts, and waste and water management.
"We continually hear multinationals reference their sustainability goals and their need to innovate," says King. "The technologies and solutions coming out of Canadian research institutes and the entrepreneurial community are really compelling to them."
NPC works with a broad range of partners across the country, including Foresight, BC Food and Beverage, and VANTEC, to foster this corporate interest through its Innovation Hub. It's essentially a platform to connect investors and large corporations to Canadian innovations in natural products, and includes everything from investor meetings, to personal introductions, research-industry meet-ups, and innovation scouting.
"There's a ton of value to both the corporations and innovators when there's someone in the middle to help finesse the introduction and the ensuing discussions," says King. "These two ends of the spectrum can sometimes miss potential opportunities because they speak very different languages."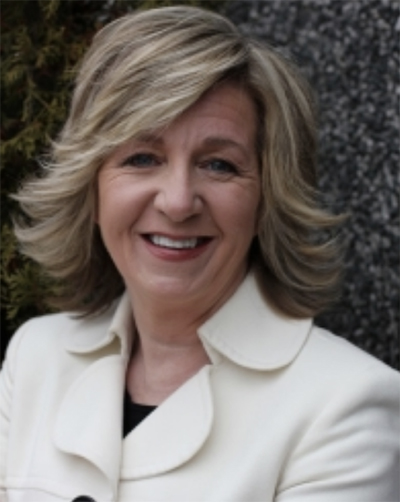 Natural Products Canada CEO, Shelley King
The Innovation Hub
The Innovation Hub is one of the central tools that NPC provides to Canada's Natural Product Innovation Cluster–a strategic network of SMEs and start-ups, research institutes, corporations, investors, government and others with a vested interest in the potential of natural products.
"The goal is that anyone interested in natural products and solutions in Canada can use the Cluster to find what they need to commercialize, invest, manufacture or market these innovations to achieve success," says King. "Everyone has something to gain and give by being a member of the Cluster."
NPC coordinates the Cluster, and delivers a suite of programs and services to meet the various needs of the members.
Access to Capital
For example, the Proof of Concept program provides up to $100,000 to help innovators demonstrate commercial validation of their product, while the Executive Talent program offers up to $50,000 to help high-potential companies add key corporate leadership to assist them in achieving major milestones.
NPC is also an investor, participating in 10 capital raises, including BC's Mazza Innovation and Novobind. They currently focus on companies looking to raise $1.0M - $2.5M who have strong innovation in their product, technology or market strategy. They work with both the investee companies as well as investors to help develop and de-risk the opportunities in these emerging areas. NPC is also raising a larger investment fund so they can participate in the growing Canadian opportunity in natural products.
"We have a pipeline of over 700 opportunities across Canada, and it just keeps growing!" says King. "This Cluster of experts, capital, programs and people is a central mechanism to support this amazing opportunity in the natural products sector."
-----
Come check out Natural Products Canada at the Pacific Ag Show at the Tradex in Abbotsford, Jan 31, 2020. Foresight will be there too! Come see us both at the Ag Innovation Showcase.