How many times have you had to backtrack on a road trip to pick up something left behind or check out something you just can't resist? Our Cleantech Coast to Coast Road Trip heads back West this week to Saskatoon. It's fitting that one of the sunniest places in Canada is home to solar energy innovators. Meet Rick Retzlaff and Lightleaf Solar.
The best innovations solve a problem. For Rick Retzlaff, the problem was that solar panels for things that move were inadequate (and, frankly, ugly). Rick built a solar-powered boat and spent a month cruising Puget Sound in Washington state. Maybe it was living in a 3' x 3' space that sparked his creativity!
Rick discovered that glass solar panels are heavy and cumbersome; flexible panels can fly away in a gust of wind. Possessing the brain of an engineer and the heart of an entrepreneur, Rick developed a better solar panel, suited for things that move. The solar panels he created are strong (you can stand on them) and highly efficient. Bonus: they look good. Check out how great they look on a teardrop trailer (Lightleaf photo gallery). 
Rick quit his job teaching engineering at the University of Saskatchewan and spent the next winter developing prototype solar panels. He launched LightLeaf Solar in 2018, partnering with Katrina German, an award-winning social impact entrepreneur. Fast forward three years: Lightleaf is attracting customers and expanding the product line.
"There's nothing else out there like our products," says Rick. "Lightleaf Solar panels are built in, not pasted on. They're lightweight, Rigid, and super strong."
A recent graduate of Foresight's Launch program, Rick found tremendous value in the people he met, particularly the Executive in Residence (EIR) matched to his company.
"Our EIR provided some terrific advice and contacts," he says. 
Solar power on the move - it's a great idea whose time has come, thanks to this cleantech changemaker.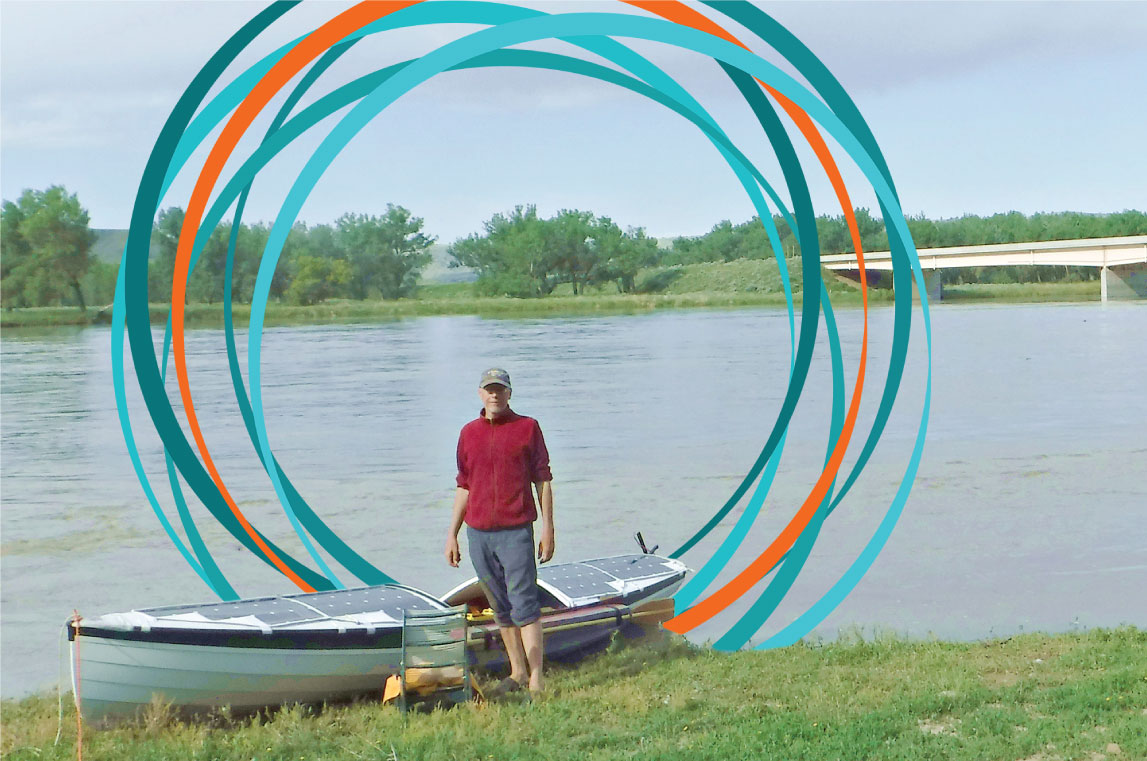 Photo: Where it all began: Rick Retzlaff with his solar-powered microcruising boat, Newt in 2017.