Reflections from Globe Forum 2022

Elizabeth Thorsen, VP Operations, Foresight Canada
Photo credits: GLOBE Series

From March 29 - 31, I had the privilege of attending my first in person conference in more than two years. It was overwhelming, it was exhausting, but it was also electrifying. The energy of being around hundreds of highly motivated people, all focused on a set of collective goals around driving a prosperous and inclusive green economy, was incredible. GLOBE Forum's panelists and speakers shared some of Canada's biggest challenges and opportunities.
Through the panels, networking, and side events, I met some phenomenal innovators and change-makers from small startups to industry leaders, all focused on a green future, and gained a renewed sense of community in cleantech. While it's impossible to share all of my thoughts from the past three days in one post, here are a few overarching themes that really resonated with me. 
There's no room for 'climate cliques'; the climate crisis is too big, and too important for our sector to silo itself.
Climate and Environmental Justice is Human Rights Justice

There's no room for 'climate cliques'; the climate crisis is too big, and too important for our sector to silo itself. We don't need 1% of the world's population solving this problem, we need 99% of the global population working on it. It's not enough to 'make room at the table'; it's time to remove the boardroom doors.

Climate change is a problem without borders, but we have already seen that some regions of the world are much more impacted by its effects than others. Oftentimes, areas of lower socioeconomic status across North America, Europe, and, in developing nations bear the brunt of extreme weather events, smog and air quality issues, restricted or polluted access to water, and other negative impacts of climate change. These same communities are often not the perpetrators of this climate injustice - in fact they have some of the smallest carbon footprints on earth.

We have only to look at Canada's own Indigenous communities, who have been the guardians and stewards of Turtle Island for longer than settlers have been here. By taking a circular approach to sustainability, and focusing on the land and resources impact for the next seven generations, it is possible to live greener. Yet many of these communities are also disproportionately impacted by floods, fires, access to water, and other severe and negative impacts of climate change. We must make this a priority.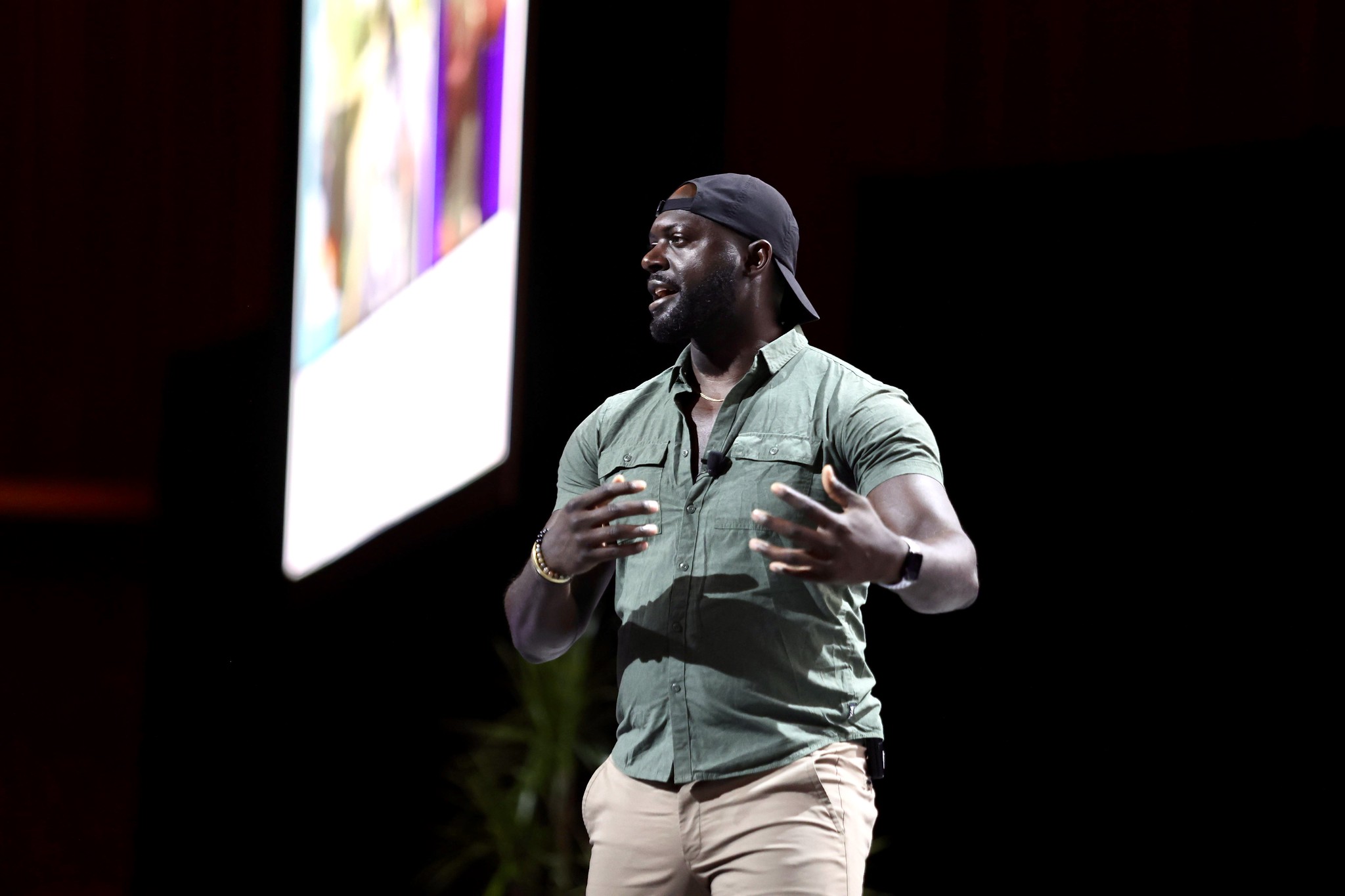 Mario Rigby,
Eco-Explorer and Fellow with the
Royal Canadian Geographical Society,
emphasized the importance ofsupporting Africa in particular through their next phase of economic growth. If we look at the rate of economic growth in countries like Ethiopia and Nigeria, and the fact that Africa is projected to reach ⅓ of the earth's total population in ~50 years, we have a choice to face.
Do we in North America, and Canada specifically, help propel them alongside us to the 3rd industrial revolution by sharing knowledge and technologies, and investing in their green economic and industrial growth? Or do we leave them to rely on copying old technologies found to be unsustainable?
If we tackle this as a global problem, with shared knowledge and solutions, we can make a more livable planet for everyone - not just the 'have' countries or regions.
In
Gloria Walton
's discussion
Justice + Equity = A Sustainable Future
for 100% of the People
, it was again highlighted that Black, Indigenous, and Latinx populations often have the smallest footprints, but are disproportionately affected by the worst impacts of climate change, even within North America. In her words and through her work as President and CEO of
The Solutions Project
, it's not just about technologies (though that is certainly important). It's about challenging racism, sexism, and creating a society rooted in mutuality, care, and community.
We must invest in the communities that will benefit most from clean technologies, not just those who can afford to adopt them.
We must incorporate stakeholders and rightsholders from within these communities to implement solutions that make sense for their people and regions, and have inherent green ways of living modeled and scaled. And of course, we must remove systemic barriers to BIPOC participation in the global green economic transition, including ensuring access to education, drinkable water, sustainable and low cost food, and breathable air.
There Is No One Solution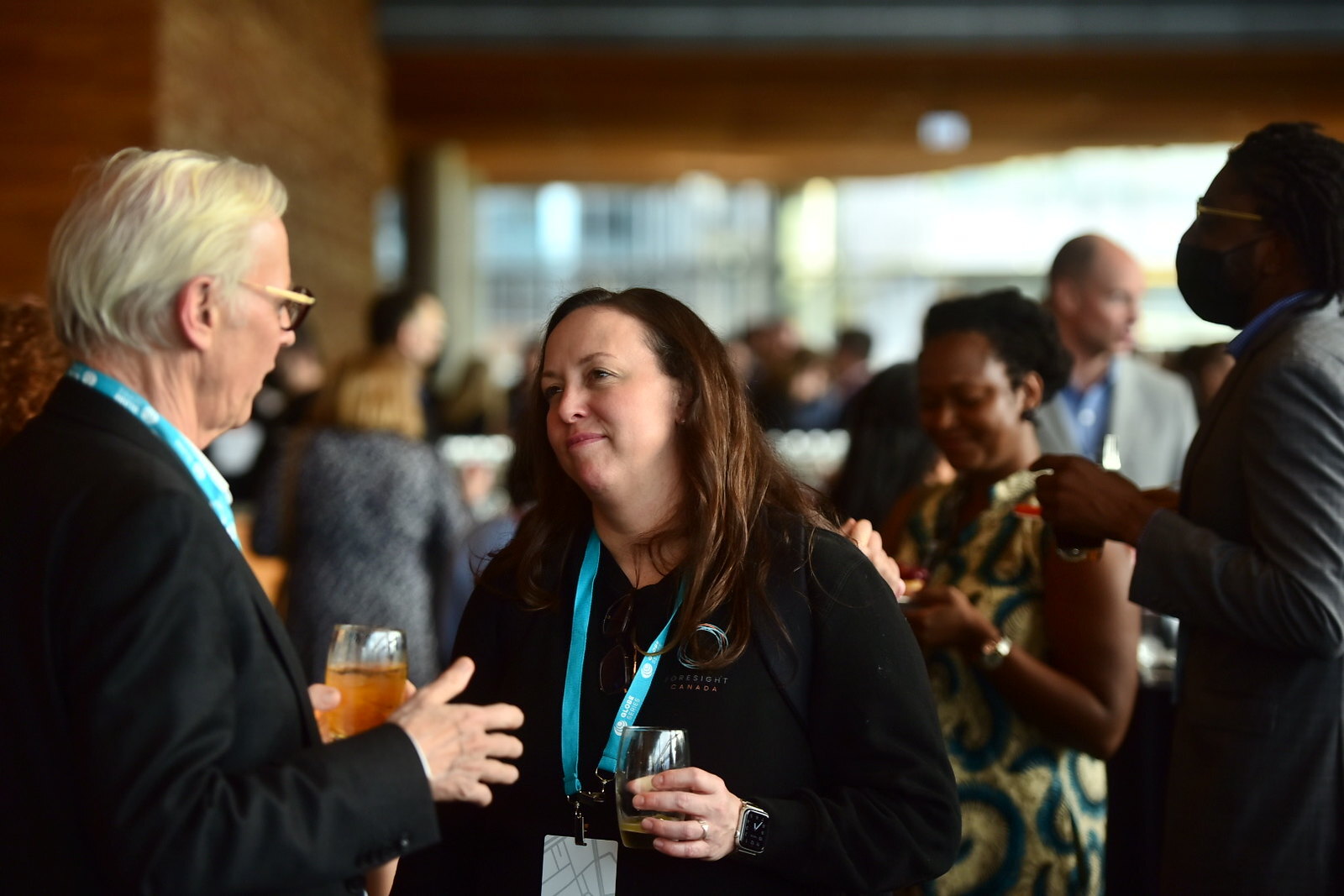 A key theme that I took away is that there is not one solution to the climate crisis, nor is there one technology that will actas a magical elixir on our journey to a greener future. Rather, there are many promising technologies, services, and solutions that need to work in tandem to get us to net zero.
One message that really resonated with me came from the session called The Nuclear Option on the Road to Net Zero, where panelists shared that nuclear is not the key to a net zero future - rather it's one of the tactics that, when used in tandem with other technologies like wind, solar, tidal, geothermal, hydrogen, and more, will open the door to Canada's net zero economy. This brings me back to a quote you have likely heard our CEO, Jeanette Jackson share before:
"50% of the technologies needed to get us to net zero have not yet been developed."

Jeanette Jackson

CEO, Foresight Canada
Lately, I've heard this shared with a different spin. Some use it to justify that if the technologies do not yet exist, then it's unrealistic to make any change at all. Throughout conversations this week though, it's been recirculated with new meaning; yes, not all of the technologies exist yet, but some great ones exist now. Why wouldn't we start to figure out how to create policy and incentivize adoption to take steps towards our green future? It might not be the sprint that some were hoping for, but every step forward makes a measurable difference, and there's no time to waste.
In the words of Prime Minister Justin Trudeau addressing the crowd on Tuesday morning:
"The question is not whether we keep going on climate action, it's how far we can go, and how fast. We must set our ambitions even higher. It cannot be business as usual when communities are being destroyed by wildfires and floods [now]... lives are on the line."

Prime Minister Justin Trudeau
We Need Clearer Goals 

At a conference aimed at bringing together folks focused on the environment, sustainability, and a green economic future, it seems like the goals should be pretty clear, right? Some are not so sure.

Dr. Mariana Mazzucato, Founding Director at the UCL Institute for Innovation & Public Purpose (IIPP) says that we need to focus on concrete, tangible goals. If we try to solve the climate crisis, we will never agree on how to get there, because it's too big, too messy, and no one person or group really fully understands the problem. Rather, if we break it down into smaller specific (dare I say, SMART?) goals, then we will be more successful. A carbon neutral city, a plastic free ocean, a green supply chain; these are more achievable on their own, but they also have a parallel benefit.

If we look back to the 60s, and the space race, we can learn from their example. Americans had one goal - get to the moon. This required a massive leap forward in all kinds of technologies. As all of these companies came together to participate in the space race, we saw innovations in consumer products including wireless headsets, LED lighting, camera technologies, memory foam, and even freeze-dried foods.

"How do you eat an elephant?"
An old adage in the startup sector is "how do you eat an elephant?" Well naturally, one bite at a time. While slightlycarnivorous in analogy, the idea that we need to tackle this massive, seemingly insurmountable problem with urgency can seem daunting, and at times hopeless. But if we break it down into smaller goals, we can achieve not only what we set out to do (leave a liveable planet for future generations), but also see a massive boom in technologies that improve our day to day lives at the same time. 
The climate crisis is here, whether we want to admit it or not. Last year, global insured losses from natural disasters topped $140 billion CAD. We have only to look at Lytton, British Columbia during summer 2021. This was the site of the worst climate event in Canadian history, after recording a staggering 49.6 degree celsius, the hottest temperature on record in Canadian history. With Canada's coastline and natural geography, we are warming at nearly twice the global average, meaning we are and will continue to experience severe impacts of climate change - not in 50 or 100 years, but now and in the months and years to come.

But Canadians have advantages in facing the climate crisis too, and that's where we need to focus our energies most. We have a diverse economy, with strengths in agritech, energy, CCUS, nuclear, hydrogen, bioeconomy, and more. We also have a country plentiful in natural resources; minerals like nickel and cobalt will help us advance battery technologies in the transition to electrification. And most importantly, we have a tremendous knowledge base of highly educated, highly skilled, and highly motivated people working towards a shared goal. There's a path to a greener future on the horizon. Being around so many focused people this week renewed my confidence that if we act now, we will seize it together.