With game-changing cleantech advancements in everything from renewable energy to agritech to carbon capture, utilization, and storage, Alberta's cleantech community is making its mark on the world stage.
That's why Foresight Canada is thrilled to recognize five inspiring climate champions as winners of the first-ever Alberta Cleantech Awards. With categories highlighting innovative ventures, industry adopters, forward-thinking funders, and community supporters, the awards showcase the people and organizations that are rapidly accelerating the development and adoption of Alberta-grown cleantech solutions.
I continue to be amazed by the advancements being made across Alberta's powerful cleantech ecosystem. It's a privilege to recognize the winners of our very first Alberta Cleantech Awards — their unwavering commitment to Canada's net zero future is truly inspiring, and I have no doubt that their work will have a significant impact on the global transition to a green economy.

Jeanette Jackson

CEO of Foresight Canada
Congratulations to our 1st Annual Alberta Cleantech Awards Winners: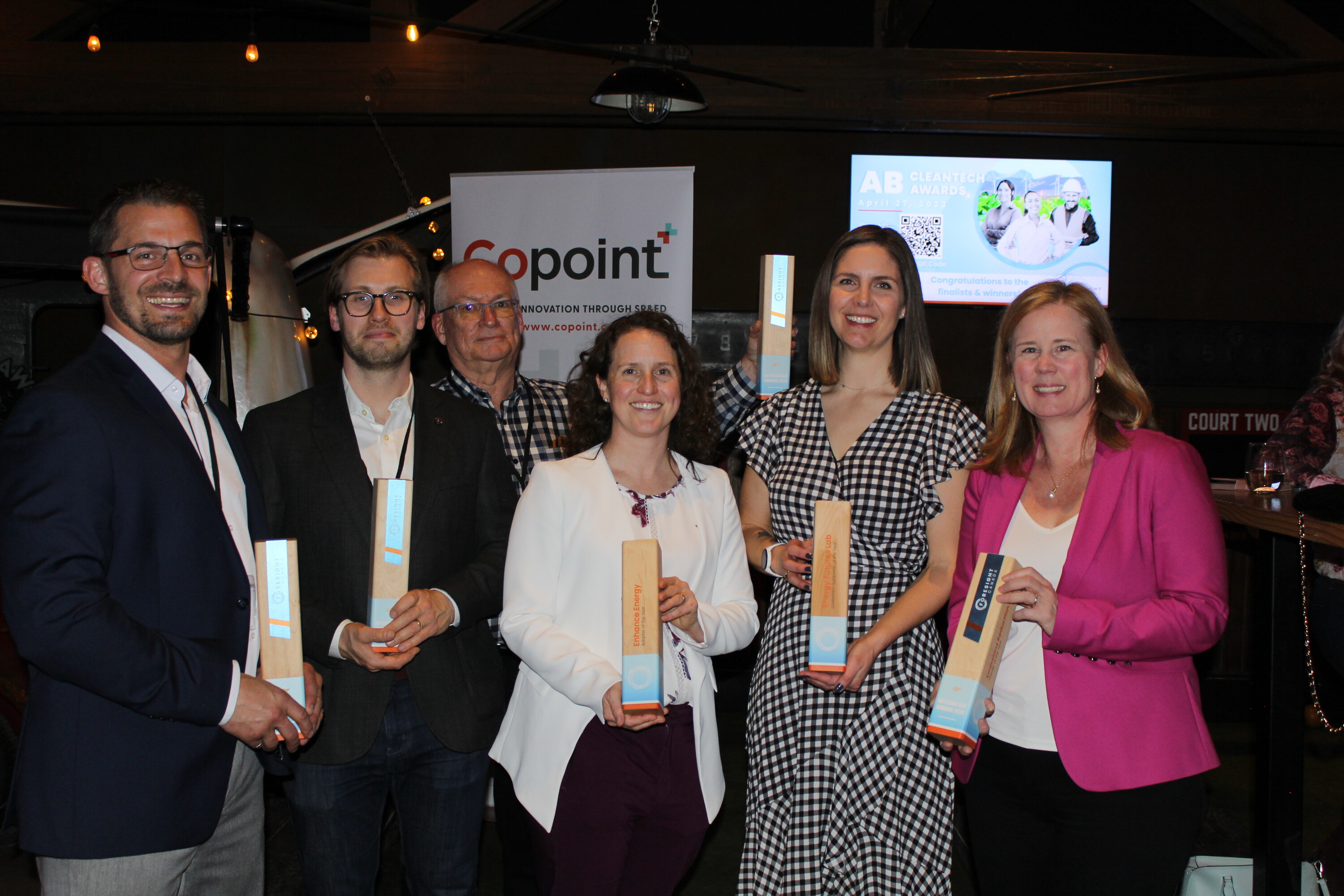 Venture of the Year
A cleantech venture positioned to take a leadership role on the global innovation stage.
Funder of the Year
A funder, investor, government program, or VC championing a net zero economy by investing in cleantech ventures.
Ecosystem Supporter of the Year
An organization championing the growth and development of cleantech in AB through the support of climate-focused entrepreneurs, programs, ecosystem development, thought leadership, and community building.
Adopter of the Year
A leading organization, company, or group adopting or championing sustainable practices in their industry.
Sustainability Hero (People's Choice Award)
An outstanding individual who has shown unwavering dedication to making a positive impact on Alberta's cleantech ecosystem.
Climate Champion Legacy Award (In-Memoriam)
A special award given to the late Simon Knight, who has had a lasting impact on Alberta's Cleantech Community.
The Alberta Cleantech Awards would not have been possible without the generous support of our sponsors and partners.
The 2023 Alberta Cleantech Awards are presented by Foresight, with support from Copoint and MLT Aikins.
Media sponsor: Calgary Tech Journal.