Speakers and presenters at economic summits around the world are consistent in their messaging about operating in the current economic climate — interest rates are high, there is a housing shortage, there is a labour shortage, and times are more unpredictable than ever. What's missing from the majority of these presentations is tangible advice for businesses, consumers, and stakeholders on how they can build pathways to greater market stability and prosperity.
This is why, on September 14, Foresight Canada, Creative Destruction Labs, and the UBC Sauder School of Business hosted the Climate Economy Summit: Candid Perspectives on the Opportunities and Risks in the Net Zero Transition. We saw the need for an honest, objective look at the state of our economy, how it relates to the climate crisis, and what the future looks like for stakeholders, rightsholders, consumers, and producers.
There are actionable opportunities and solutions available, but to uncover them, we must have an intellectually honest conversation about the future of the economy and climate. From transparency on trends and market signals to opportunities that improve sector competitiveness and policies that can reduce pressures on housing and hiring, the Climate Economy Summit began a progressive conversation about how Canada benefits from a global climate economy.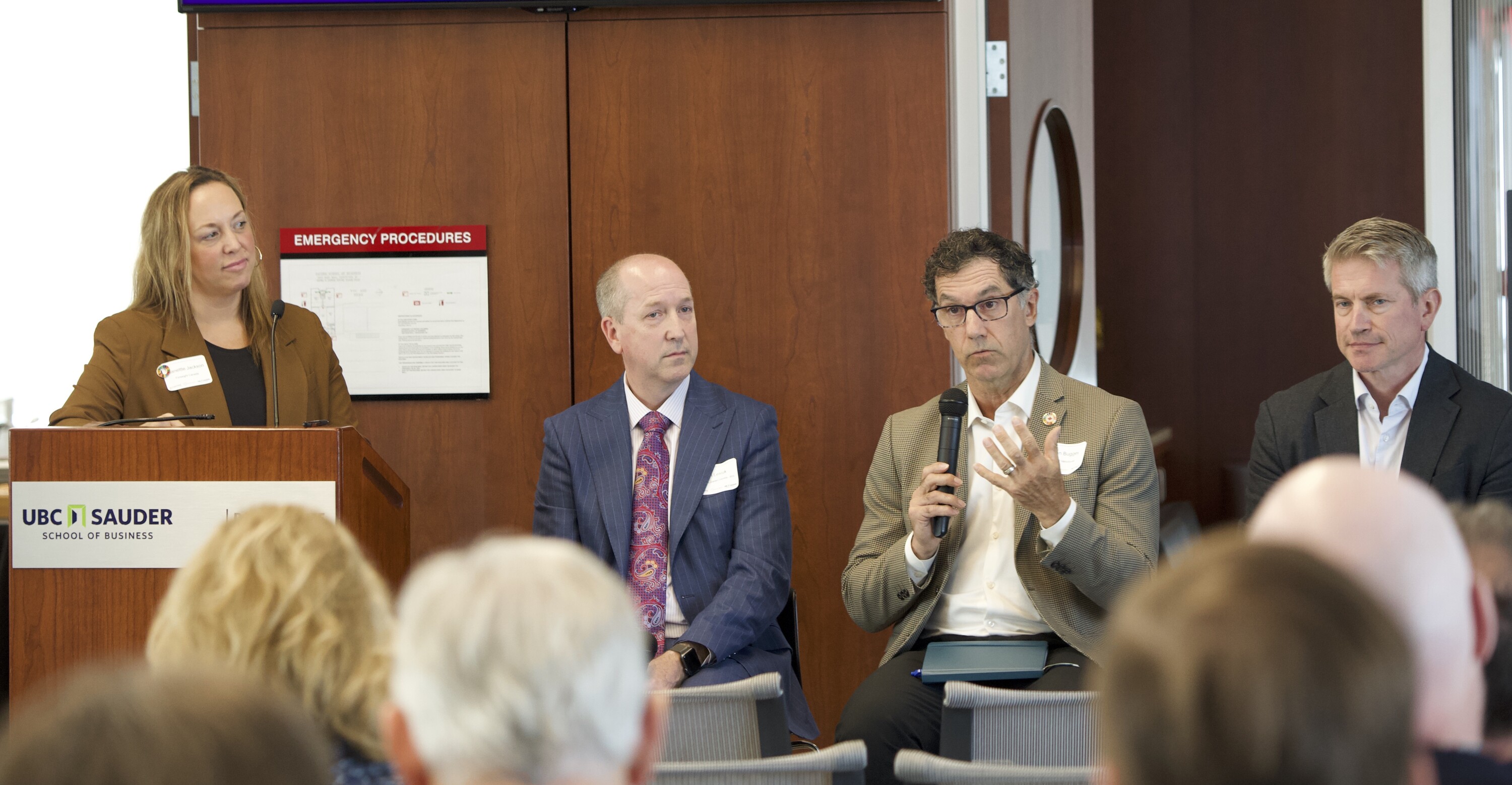 Here are some of the key takeaways from the Climate Economy Summit.
Closing the Climate Action Gap
During his presentation, UBC Academic Director Justin Bull told the story of author and corporate environmentalist John Elkington. In 1994, Elkinton articulated the idea of the triple bottom line — a sustainability framework that measures a business' success in three areas: good for people, good for the planet, and good for profit. 25 years later, Elkington has come to regret the term, and fears he may have misled people into believing that our social and economic systems are static and unchanging. These systems are, Elkington says he now understands, in a state of perpetual change.
The success of our sustainability goals cannot only be measured in profit and loss, but also on the wellbeing of people and the planet. What we ought to have now is a more embedded model of sustainability, where we do not work in service of economies, but have economies that work in service of society and the planetary pressures that we find ourselves in.
Elkington described the 21st century as "the Age of Consequences." For a century or more, our oceans, air, and land were able to bear the stress we put on them as our societies became industrialized. Progress came at a price that we didn't have to pay at the time, but as they always do, the chickens have come home to roost.
Now we have to do the work of aligning these economic and environmental realities.
Corporations and governments around the world have made ambitious climate commitments, but there is still a gap between intention and ambition. A gap that needs to be closed if we are to remain on track to achieve our climate targets. Policy and legislation that incentivises change has only seen marginal gains so far, and the time is nearing when we will potentially have to explore policy that is more coercive. The window for an orderly transition is finite and closing, and the option for orderly transition is disappearing. What we need is radical action.
The Time for Incentives is Over
Our resource rich landscape, large population of innovators and entrepreneurs, and progressive legislative landscape, give BC an opportunity to be a leader in Canadian cleantech. Good governance is a key component of that growth. A premium is being placed on environmental standards and solid democratic institutions by cleantech entrepreneurs and international investors.
Despite the incentives offered by the US government in the IRA, many companies in sectors like green hydrogen are staying put in Canada. The political climate in the US is seen as unstable and uncertain, while in Canada and BC, our climate policy is firmly rooted. The BC Government is working hard to diversify markets, attract investors, and discover innovative new technologies through organizations like BCICE.
However, more can be done to address the climate crisis. The window for action is closing swiftly, and our choices are being limited by the pressure of climate change. If the last few years have taught us anything, it's that Canadian entrepreneurs are incredibly resilient and adaptive. There will always be market disruption in one form or another, and Canadians have demonstrated that they can and will overcome these challenges. Immediate action is needed on climate change, and the time for things like weighing cost/benefit analyses is coming to an end. To quote Invest Vancouver's Bryan Buggey, "don't be shy, just go for it," when it comes to climate policy. We need to stay competitive, and we need the foundational support, and leadership, that governments can provide.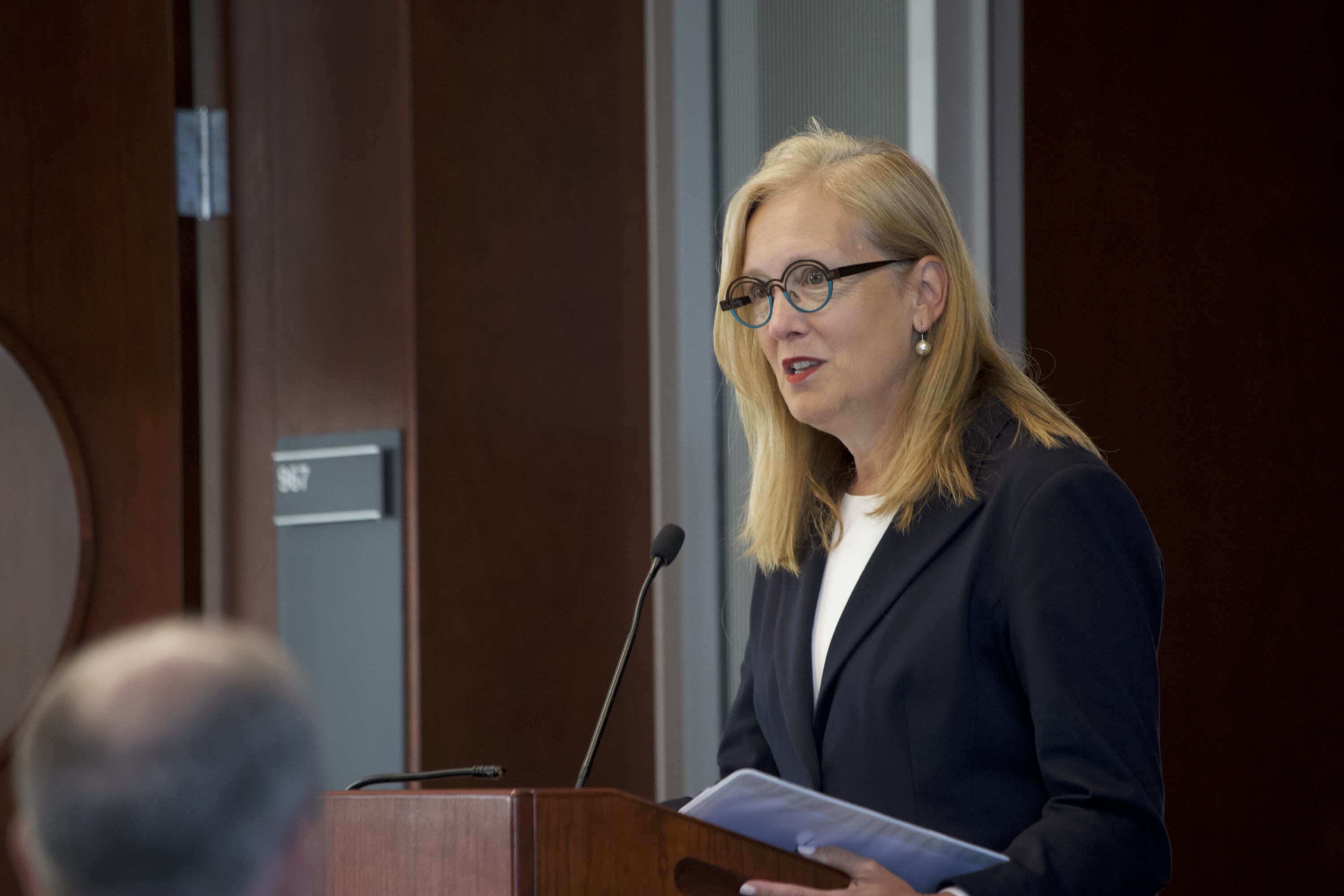 Indigenous Stakeholders Must be Present at an Even Table
Indigenous stakeholders and rightsholders have been excluded from the economic table for the entirety of Canada's history. Despite that, Indigenous co-ownership of energy infrastructure sits at around 20 per cent, making them the largest asset owners outside of utilities themselves. Indigenous people are also the largest agents of clean energy production without a seat at the table in Canada.
But more than that, the deliberate exclusion of Indigenous people, stakeholders, and rightsholders, also excluded Indigenous ideas and thinking. Indigenous-led economies have solutions that we desperately need. Traditional knowledge and principles of stewardship must be upheld. It's not simply a sound moral decision, but a sound economic decision as well.
The economic structure of Canada was formed under the condition of the exclusion and isolation of Canada's Indigenous people. It's time to rectify that, meaningfully commit to reconciliation, and drive Canada toward net zero under the condition of collaboration with all of Canada's peoples. We must also reconcile our relationship to the natural world. The removal of Indigenous peoples and Indigenous thinking also removed generational thinking and Indigenous economic design principles.
The Potlatch tradition — a system that once served as a primary economic system of the coastal First Nations — is a gift giving ceremony and a way to distribute wealth between families. These practices were undertaken with the concepts of wealth, well-being, relationship, and responsibility embedded in ceremony. These are important principles to keep in mind as we undertake the work to transition Canada to a climate economy. We must ask ourselves where our proximity to the natural world fits into the picture. As we look at core metrics and KPIs, we must also examine how we measure life itself, and our proximity to life. The absence of this key metric has led to the crisis we find ourselves in.
"It is in the absence of the proximity to life in our demonstration of what we value, that the continuation of this crisis of values and this crisis of worldviews is being formalized."

Carol Anne Hilton

CEO/ Founder of the Indigenomics Institute and the Global Centre of Indigenomics
It's Not the Climate Economy — It's the Economy
There will come a time when every business will, by necessity, become a green business. Climate tech won't simply be a part of the economy, it will be the economy.
Currently there are 100 companies world-wide producing roughly 70 per cent of the world's emissions. There are options to fix this issue, but currently fines and levies that are designed to keep companies from polluting are significantly less than the profits created by operating under environmentally unfriendly strategies. The nature of our economy is one where the negative externalities created by businesses are borne by the public, while the profits created are taken by companies. This needs to change, and governments must acknowledge the role that policy will play in holding large emitters accountable.
To achieve net zero, we need to eliminate roughly 5GT of emissions globally, every year. What we need to get there is to create a system of values, have a plan that outlines what kind of economy and environment we want to have, and execute on that plan. It will require collaborative, and good faith efforts from governments, industries, and consumers. The time for half-hearted commitments has ended. The time for bold, urgent action is now. It's time to stop thinking about the climate economy as an offshoot of the economy, and start thinking about it as the future of the economy. It's not the climate economy, it's the economy. It's our future, and our children's futures.
We have seen an enormous amount of collaboration and action thus far. The past decade has seen innovators, investors, industry, governments, and academia come together like never before to tackle the climate crisis, find solutions, and deploy them where they can have an impact on our emissions. The pace of cleantech adoption is increasing, and for those efforts we are incredibly thankful. But as we celebrate our wins, we must also acknowledge the incredible amount of work that lies ahead of us on the road to net zero.
Foresight is so thankful to our partners, speakers, moderators, attendees, and collaborators who helped make this first-of-its-kind Climate Economy Summit happen. If we're going to see the climate economy come to fruition, opening the door to honest, progressive dialogues like this is the first step.