Foresight CEO Jeanette Jackson has been traveling around the world to meet with climate leaders and discuss the many made-in-Canada solutions we have ready to deploy. From the West to East coast of Canada, on to Japan, and finally to Estonia, Jeanette visited several locations with one goal in mind – finding opportunities domestically and internationally for Canadian cleantech innovators.
One of the major issues preventing Canadian cleantech innovators from achieving scale is the small domestic rate of adoption in the Canadian market. The Canadian cleantech ecosystem has been steadily growing and producing world class climate and sustainability solutions, but it hasn't reached its full potential. For many innovators in Canada, achieving scale means going global. But there is still work to be done here, which brings us to Jeanette's first stop.
Stop #1: Ottawa
In mid-October, Jeanette touched down in Ottawa to meet with senior officials from the Public Services and Procurement Canada, PrairiesCan, Crown-Indigenous Relations, Natural Resources Canada, Infrastructure Canada, and Finance Canada to present the proposal for Foresight's new Cleantech Adoption Platform (CAP).
CAP is a municipal capacity-building program that uses an integrated approach to remove and lower barriers faced by municipalities in achieving their climate and sustainability targets, in particular around the adoption of clean technology solutions.
Canadian municipalities are home to over 80 per cent of the national population, and our towns and urban centres are the source of roughly half of our national emissions. Since 2019, over 660 Canadian municipalities have declared climate emergencies, highlighting the increasing impacts of climate change. Municipalities are at various stages in the net zero transition across the country, but it's clear that there is an urgent need to implement sustainability strategies, and fast.
The program meets municipalities where they are, and will provide:
Training and development for key municipal staff supporting the integration and assessment of sustainability metrics in procurement processes
Education and support in accessing regional, provincial, and federal programs to support net zero and sustainability initiatives
Regional buyer groups and cooperative procurement processes to enable economies of scale and increase efficiencies in procurement
Convening and networking opportunities for Canadian municipalities to share successes and learnings
A directory of ready-to-deploy Canadian clean technology solutions to de-risk selection and purchasing
Strategic partnerships with organizations leading advocacy efforts across various levels of government to enable municipal climate and sustainability action
Download the white paper to learn more about how the Cleantech Adoption Platform will help municipalities across Canada reach net zero faster.
CAP will be a critical tool in municipal capacity building for clean technology adoption. However, many cleantech ventures are faced with a market that is currently lagging in terms of adoption, and they need customers now in order to drive their solutions to scale. With that in mind, Jeanette is spending the next leg of her journey to discover new opportunities with some of Canada's most longstanding trading partners.
Stop #2: Japan
In late October, Jeanette joined the Team Canada Trade Mission to Japan, as part of a government delegation with the Minister of Small Business, Export Promotion and International Trade of Canada, Mary Ng.
Japan and Canada have a long history of cooperation between our nations. Japan is currently the largest source of foreign direct investment (FDI) from the Indo-Pacific region with $40.7 billion in 2022, and our third largest source of FDI overall. They are our fourth largest trading partner, with major exports from Canada including mineral, agricultural, forestry, and energy products.
With the world's third largest economy, and a GDP of $5.5 trillion in 2022 that is expected to continue to grow in coming years, domestic priorities that align closely with Canada's strengths, and the Comprehensive and Progressive Agreement for Trans-Pacific Partnership, which eliminates or reduces tariffs on most key Canadian exports to Japan, there is a tremendous strategic opportunity for Canadian cleantech exporters to find customers and partnerships in the island nation.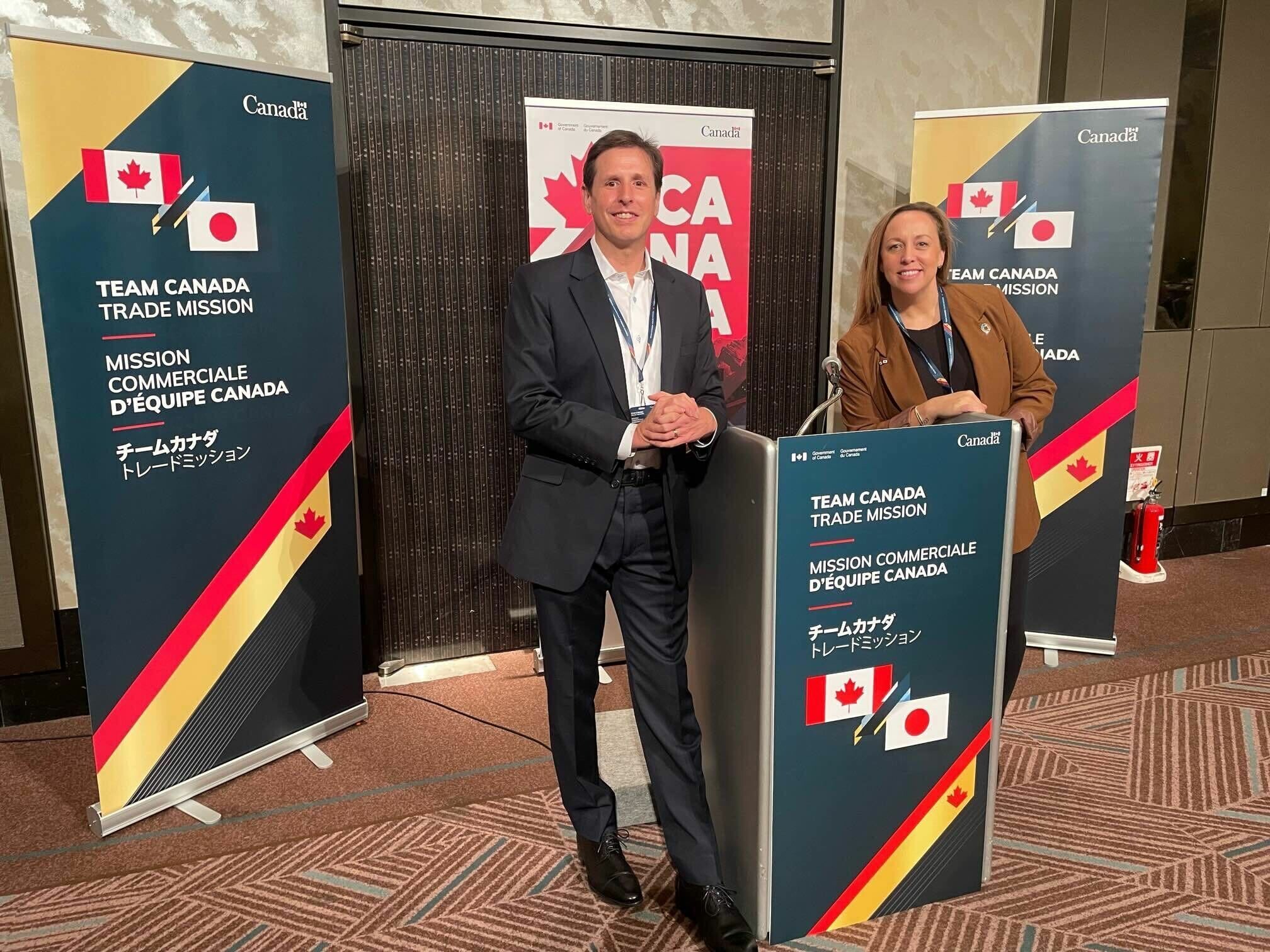 Japan's domestic priorities include things like economic security – the need to address issues such as supply chain resilience and threats to critical infrastructure – and the green transformation with clean energy and sustainable food security being top priorities. Japan currently relies on imported fossil fuels for 80 per cent of its energy needs.
For Canadian innovators, especially in the areas of CCUS, clean energy production, and sustainable agriculture, there are a wealth of opportunities to take advantage of in Japan. As Jeanette and the Trade Delegation work with our Japanese partners to discover more about these opportunities and others, we look forward to seeing the exciting possibilities that arise for Canadian cleantech innovators.
Stop #3: Estonia
Following the trip in Japan, Jeanette will be heading to the beautiful city of Tallinn, Estonia, for Cleantech Forum Europe. Cleantech Forum Europe is one of the largest international events for cleantech innovators to connect with leaders in the sustainable innovation ecosystem — start-ups, scale-ups, investors, corporates, government, and more.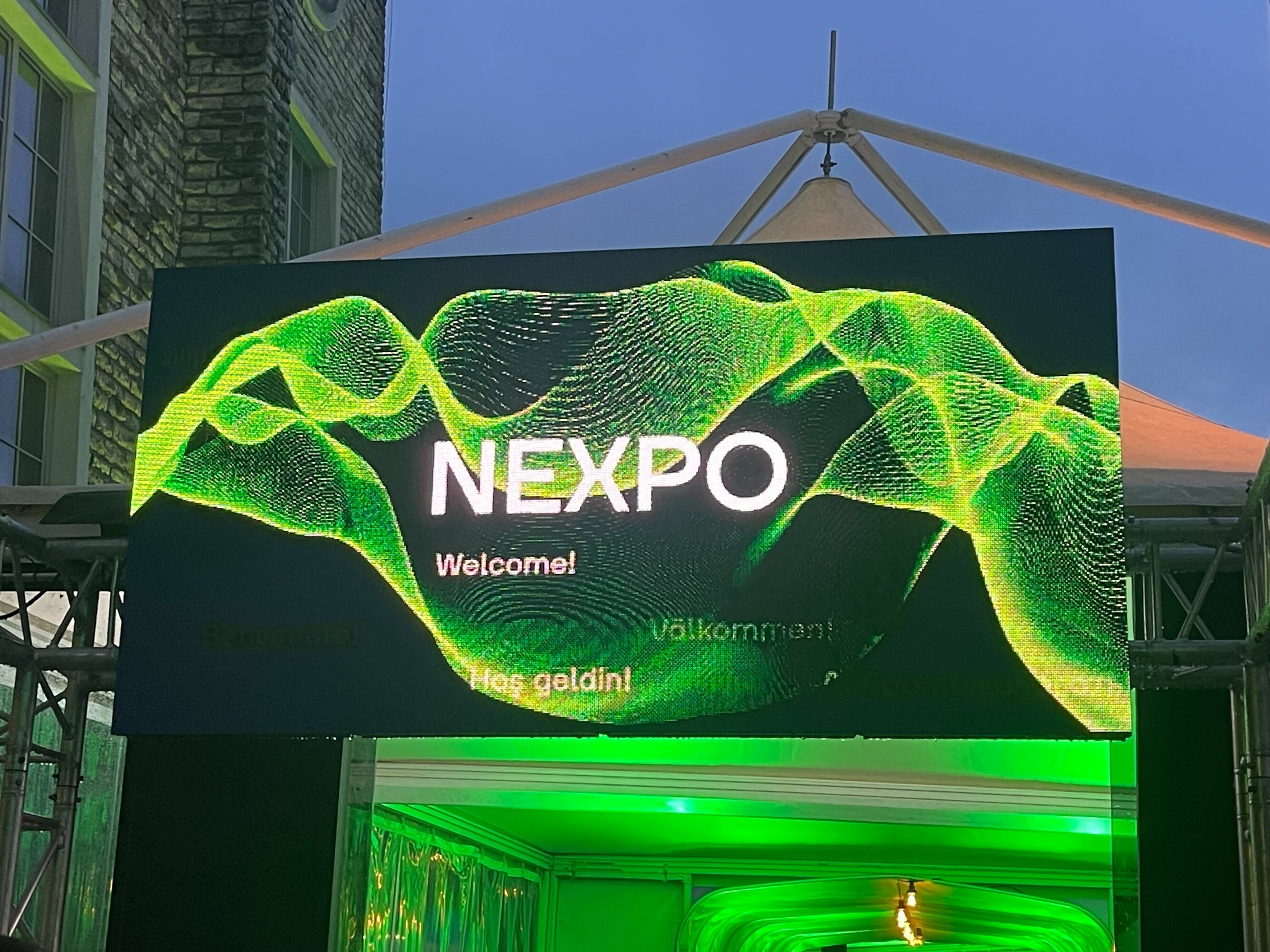 There's no better place for an ecosystem builder like Foresight to discover opportunities for Canadian innovators with partners and customers from around the world. Jeanette presented and hosted a discussion about one the fastest growing cleantech opportunities right now — lithium battery recycling and the circular economy around electric vehicles.
Over 26 million electric cars were on the road in 2022. While this is a great reduction in the demand for fossil fuels, we have yet to address the electrified elephant in the room - lithium.
On average, an electric car may require anywhere from 4,000 to 8,000 individual lithium-ion cells, yet only five per cent of the world's lithium-ion batteries are thought to be recycled across the globe. These batteries play a crucial role in decarbonizing transportation, but their end-of-life management presents complex challenges that demand our attention.
The Foresight-led session, The Plight (And Opportunity) of Lithium Batteries: Powering Up the Circular Potential, examined key challenges that intersect the realm of waste management and circularity, and identifies innovative solutions that are driving transformative change in waste management practices for batteries across the globe.
There are amazing opportunities for Canadian innovators all around the world. As we continue supporting ventures as they move from ideation to commercialization, we will also continue the important work of cementing international partnerships, and discovering opportunities for global collaboration.
If you are a Canadian innovator looking for international customers, we have resources available for you. Learn more about our powerful Canadian cleantech networks and discover opportunities to partner with us on the path to net zero: https://foresightcac.com/partners