Join us at Foresight for a virtual road trip across Canada in our annual series Cleantech Coast to Coast. From the nation's largest urban centres, to remote pockets of innovation, we'll celebrate Canada's inspiring innovators at every stop.
Buckle up, and come along with us as we visit some of the change-makers and cleantech leaders who are deploying impactful climate solutions, and moving the needle toward net zero. Our next stop: Saskatoon, Saskatchewan.
At some point in the future, we'll all likely look back on the use of potable water for industrial applications, watering our lawns, and flushing our toilets with a sense of disbelief.
Wastewater is an underused and underappreciated resource, and Proteus Waters is focused on a water recovery and circular economic business model that also has a much smaller environmental footprint, and far lower economic cost, when compared to traditional bacterial options.
Proteus Waters' product is an advanced, modular sewage treatment plant that comes in a series of 40-foot shipping containers, can be set up anywhere, and is capable of treating prohibited sewage, and sewage that is far beyond the toxicity threshold of many municipal wastewater treatment services.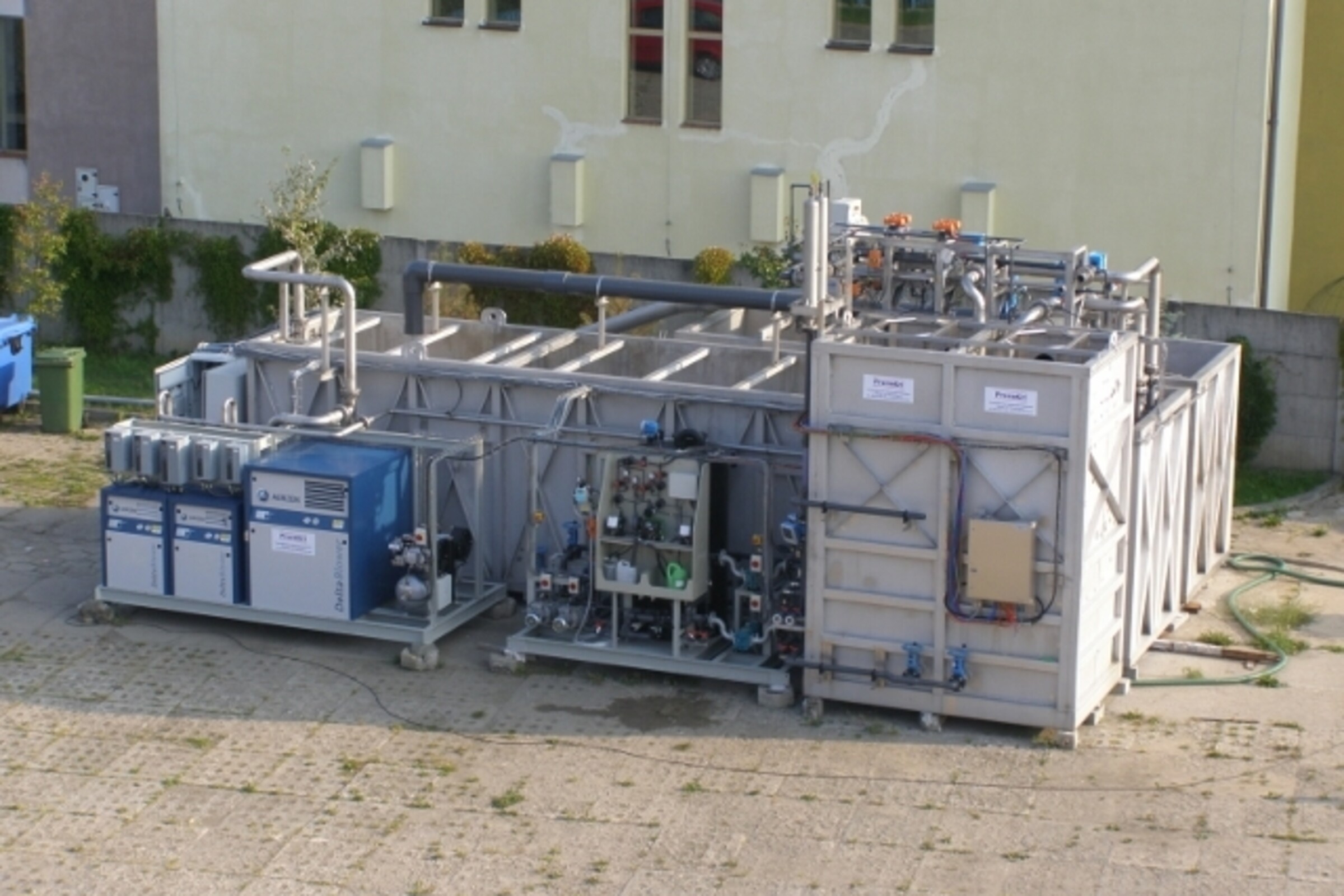 Proteus CEO Jason Tratch says his purpose with Proteus is built around three principles: to protect our water supply and the environment, to enable better social wellbeing, and to create new economic models focused on the circular economy, proving that sewage is a valuable, profitable economic resource.
"Water is the most essential thing on earth and needs more protection and advanced economical approaches that focus on treatment and reuse. Sewage is an untapped water resource."

Jason Tratch

CEO, Proteus Waters
Although similar solutions exist, Proteus Waters is a full service provider, with solutions that come as turn-key packages with regulatory, engineering, and design service and support, as well as installation and commissioning options as well. Their target market is communities with populations upwards of 20,000, with commercial sewage hauling businesses that pick up and transport sewage from commercial and residential sources.
Over the next three years, the Proteus Waters team is focused on securing financing in multiple rounds in order to scale their solution, and create an even larger impact on the wastewater treatment industry.
Proteus Waters is a graduate of Foresight's Accelerate from Anywhere program, and a member of the waterNEXT network of companies. waterNEXT is a pan-Canadian, water tech-specific accelerator and network hub established by Foresight to accelerate the commercialization and adoption of innovative technologies for the world's most pressing water challenges.
Are you ready to accelerate your venture? Apply to join the waterNEXT community, or reach out to us to learn more.