Our next Cleantech Coast to Coast Road Trip stop is in La belle province. Located near Montreal in the Eastern Townships, Sherbrooke is an art lover's dream with 17 murals in the downtown core alone. The region is known for its mountains, rivers, lakes, and skil hills. We dropped in for a virtual visit with Permalution to meet a cleantech startup addressing climate change through fog water harvesting.
It was a backpacking trip to California where a Quebec cleantech CEO witnessed the impacts of drought that inspired her to start her own business.
"I got to live first-hand in the drought-impacted area, and I heard about the economic losses because of irrigation cuts," says Tatiana Estevez Carlucci, founder of Permalution. Noticing the coastal fog, she saw an opportunity: harvesting the suspended water droplets from the air.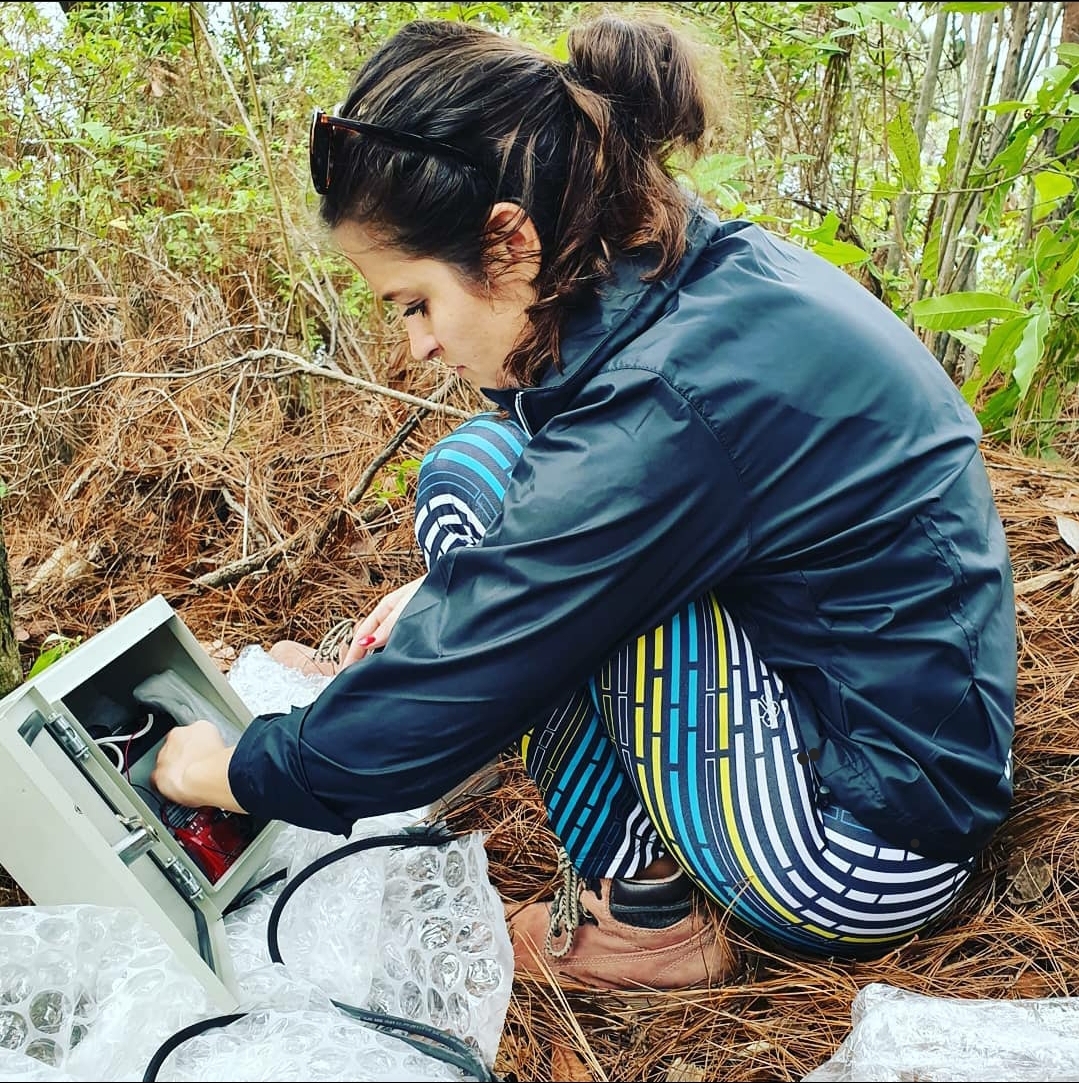 She began researching new materials and designs, and attended the San Francisco CleanTech Open - West coast in 2015where she was embraced and encouraged to start her business.
This year UNICEF said 1.42 billion people, including 450 million children, live in areas of high or extremely high water vulnerability. Fourteen countries that face extreme drought situations. Wildfires represent approximately $400 billion in economic losses annually. Permalution hopes to address those water-starved regions with their technology.
Fog is essentially horizontal precipitation; you can actually harvest three times as much yield compared to rain. One of Permalution's fog catchers can harvest between 150 to 400 litres of water per day, which is equivalent to  enough for a family of four. Permalution uses their Water Radar system to identify the ideal location to capture rain, fog, wind and humidity. Sensors work remotely with solar panels and remote wifi being tracked with a fully functioning app.

Their Fog Catcher helps with water storage, irrigation, conservation, and wildfire management. The design is inspired by nature's ecosystems and has no environmental impact on the surrounding area. The system is so easy to set up, Carlucci says it's "like assembling Ikea furniture without the headache".
Permalution is currently working with the University of Sherbrooke, and they are in conversation with the University of Toronto to improve their structures and fulfill Letters of Intent for over 250 units.
The team is currently assembling these units, and they are looking to expand and scale up their production process so they can create at least 30 units a month. They have active projects in Mexico, Peru, the United States, and Canada.
"It has been quite a ride, it's very fun," says Carlucci. "Foresight has really helped us by mapping the watertech ecosystem here in Canada. I hope more people learn about fog water, and adopt and integrate these systems into existing water sources." 
Next time you see a foggy day, think of it as a cleantech solution! Explore the waterNEXT Canadian Water Technology Ecosystem Map.