Capturing The Attention Of Canadian
Carbontech
Reaching net zero requires cross-sector deployment of solutions in Carbon Capture, Utilization, Storage, Removal, Measurement, Monitoring, and Transaction. carbonNEXT is rising to the challenge by accelerating the commercialization of carbontech companies, positioning Canada as a global leader in CCUS. carbonNEXT is a joint program of Foresight and Carbon Management Canada.
IMPACT STATS
In Capital Support Raised
Ventures Supported Across 5 Provinces
The Carbontech Challenge
Decarbonizing heavy industry and pulling CO2 from our atmosphere at scale are among the greatest technology challenges we face on the road to net zero. The IPCC calls CCUS and industrial carbon removal "unavoidable" to address point source emissions and to mitigate residual emissions.
Canada is Shaping the Future of CCUS
The global CCUS and industrial carbon removal sector needs to deliver 2-10 billion tonnes of emission reductions or removals per year by 2050 from just 0.04 billion tonnes per year today.
This will create a market worth $6 trillion annually, of roughly the same physical scale as today's oil and gas sector. With 8% of the global patent pool and five of the world's 30 large-scale projects, Canadian CCUS innovation and expertise is key to the sector's success. carbonNEXT supports Canadian innovation leadership through:
Acceleration programs
for carbontech startups
Industry-driven Innovation Challenges
Investor matchmaking and tech showcase events
Sector-specific training, mentorship and non-dilutive fund development support
Research and marketing campaigns to reduce barriers and attract investment
Network of Canadian CCUS research and technology validation facilities and expertise
carbonNEXT plays a vital connecting and convening role in the emerging Canadian CDR ecosystem. Our participation in carbonNEXT has enabled Arca to make sense of our position in that ecosystem, and contribute and learn.

Paul Needham

CEO, Arca
VENTURES TO VALUE Carbon: WATER TECHNOLOGY REPORT
This report sheds light on the strengths, weaknesses, and opportunities across the value chain, successfully marketing Canada as a carbon technology innovation centre of excellence.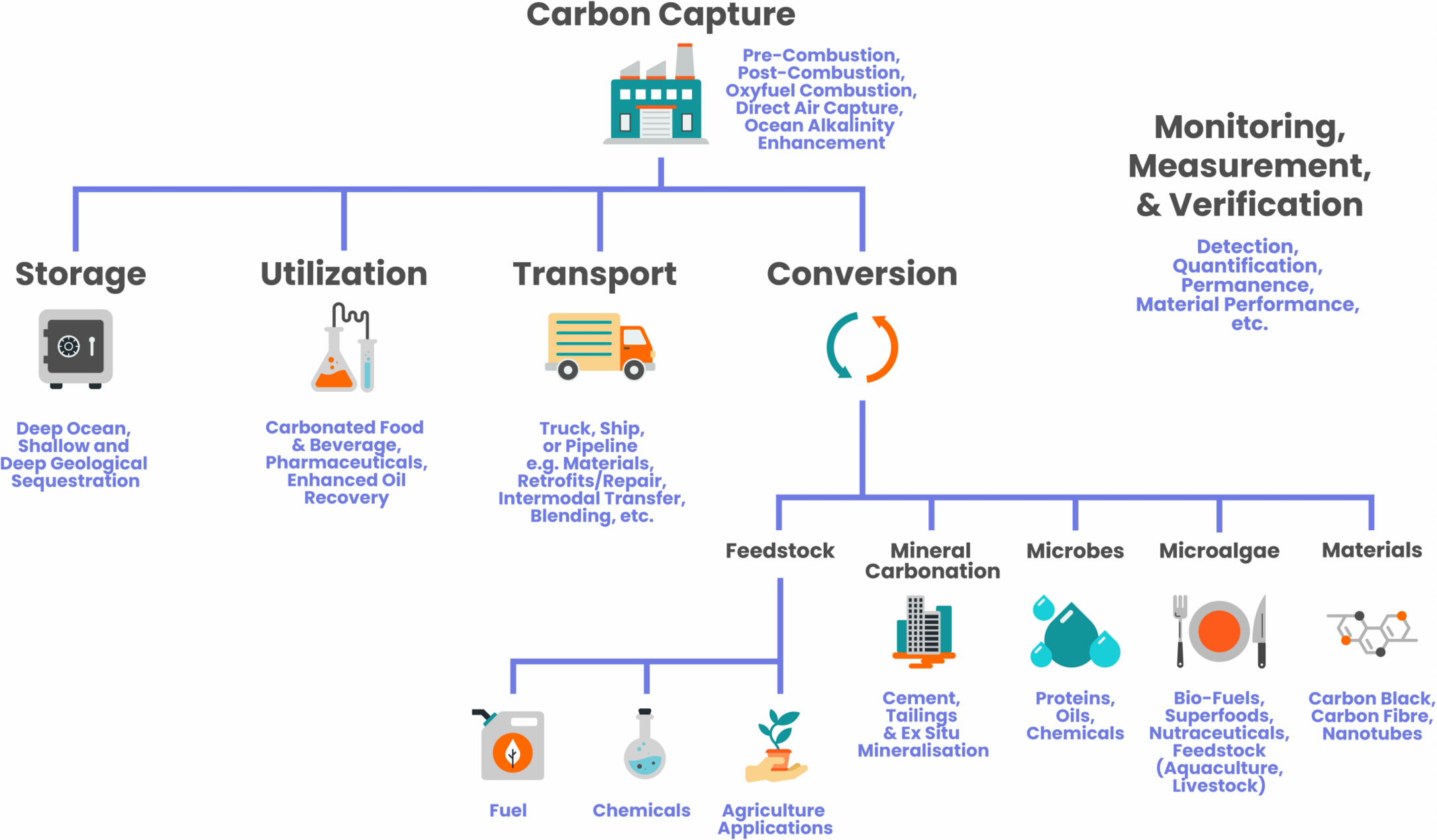 Industry
Through our Innovation Challenge program, we can support you by:
Identifying key barriers to your climate targets
Sourcing innovators with solutions to your specific challenges
Guiding you through the funding landscape to get your projects moving faster
Innovators
We want to work with you to:
Develop your tech at any stage, from ideation to commercialization
Connect you with Canada's ecosystem of validation expertise and support
Provide you with training, investor matchmaking opportunities and networking events to help you get to market faster
Meet Our carbonNEXT Ventures
From early-stage to commercial solutions, we're seeing major advancements in Canadian carbontech and Foresight is thrilled to have supported the development and scaling of so many innovative, carbon capture, utilization and storage ventures.
Partner With Us
Our carbonNEXT partnership opportunities connect industry, government, investors, and academia with Canada's growing CCUS ecosystem.