Download The Program Guide
We have fast-tracked over 520 Canadian cleantech entrepreneurs from ideation to adoption, to drive a global net zero transition.
Explore our programs and learn how your business can develop a competitive edge–from securing pilots to refining your cleantech roadmap.
Through the program guide, you will learn more about who these programs are designed for and what to expect from each one.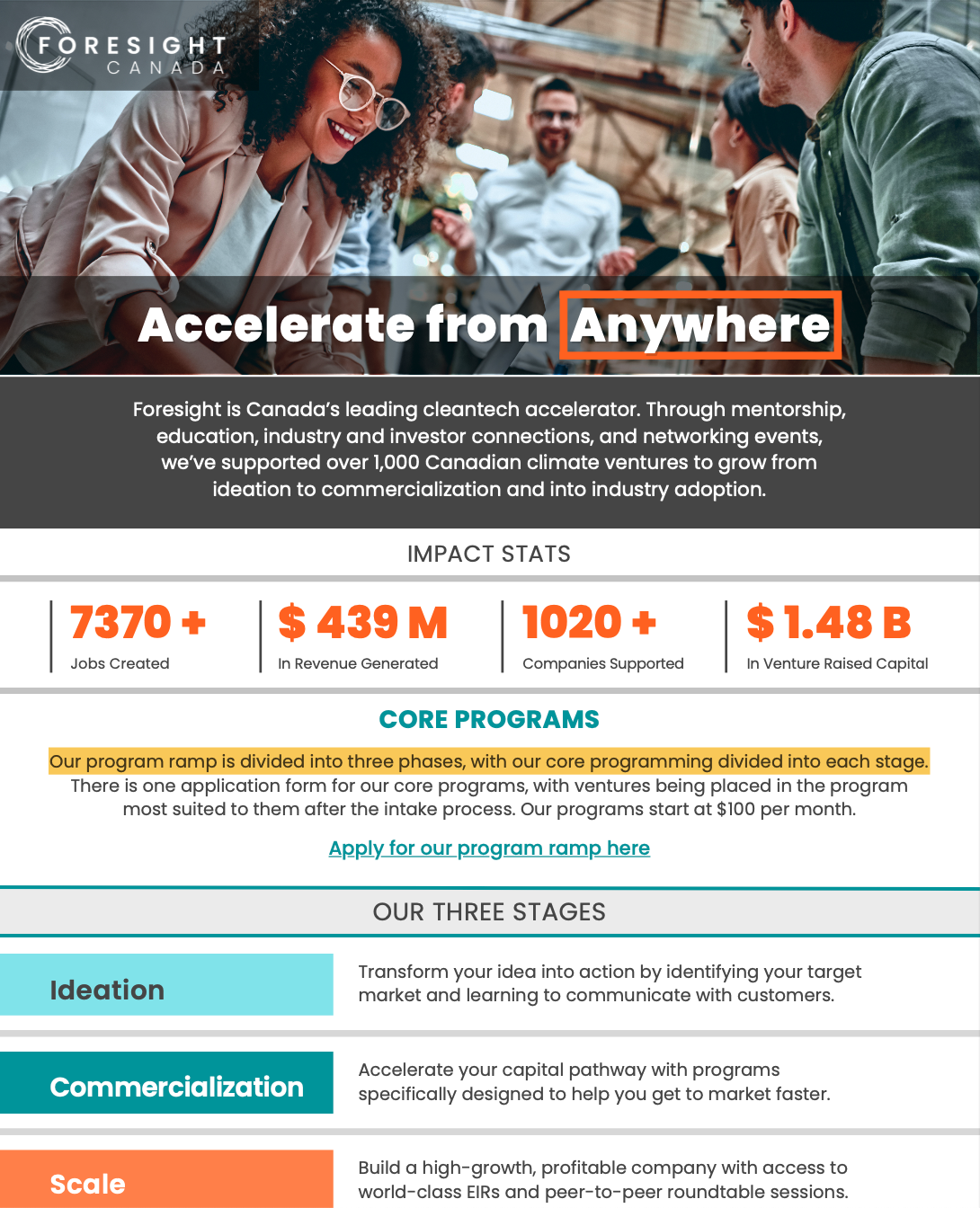 Highly recommend the Foresight programs. The moderators have invaluable feedback and advice to share specific to you business and they provide the tools and resources to help you take your business to the next level!

Monika Randall

Open Waters Design & Manufacturing Ltd.