Join us at Foresight for a virtual road trip across Canada in our annual series Cleantech Coast to Coast. From the nation's largest urban centres, to remote pockets of innovation, we'll celebrate Canada's inspiring innovators at every stop.
Buckle up, and come along with us as we visit some of the change-makers and cleantech leaders who are deploying impactful climate solutions, and moving the needle toward net zero. Our next stop: Nanoose Bay, Vancouver Island, BC.
The critical minerals sector in Canada accounts for roughly five per cent of our GDP, but comes at a very high environmental cost. The extraction of these minerals can cause soil and water contamination, damage to critical habitats, and biodiversity loss. The sector presents a unique challenge for Canadian cleantech innovators, with opportunities for massive economic and environmental impacts.
NanoTerraTech is an advanced materials company embracing the circular economy model, producing carbon-based products from forestry biomass waste. Their proprietary technology is a drop-in solution that is sustainable, scalable, and poised to disrupt many industries.
Before 2022, the NanoTerraTech team had been busy creating various carbon-based advanced materials including activated carbon, conductive paint, carbon black, and graphite at lab scale with their academic partner, the University of British Columbia Okanagan (UCBO). In December 2022, the Government of Canada announced the Canadian Critical Mineral Strategy. In that document, graphite was pointed out as the second most important critical mineral for its potential to spur Canadian economic growth and its necessity as an input for priority supply chains.
"I am extremely passionate about the environment, and frankly scared for younger generations if we don't solve the climate crisis. I believe each and every one of us must focus on CO2 reduction and find cleaner options in everything we do. For businesses, I believe it is imperative to only offer clean and sustainable solutions to enable better environmental choices. As such, we have created a business model that not only benefits the environment but is a high-growth industry."

Connie Ekelund

CEO and cofounder of NanoTerraTech
Having the relevant experience, and seeing the enormous opportunity in front of them, NanoTerraTech pivoted to focus on producing bio-graphite due to its high demand globally. Graphite is a crucial component in lithium-ion batteries, and as the shift to electric vehicles (EV) accelerates so follows the demand for graphite.
The demand for graphite currently exceeds the supply, with many economists forecasting global shortages as efforts to decarbonize our transportation sector increase, and the electric vehicle industry booms. Traditionally acquired through mining, or synthetically created using fossil-fuel-derived coal tar, graphite acquisition comes at a significant cost to the environment. NanoTerraTech's bio-graphite is a clean, net-negative alternative.
"I am so excited about our venture and the unprecedented potential for growth in both the EV battery markets as well as the nuclear sector. Graphite is a critical mineral, and there is an ongoing global shortage — demand has exceeded supply as of this year. In addition to supporting the security of the Canadian supply chain, it is also the only sustainable form of graphite — bio-graphite," said Ekelund.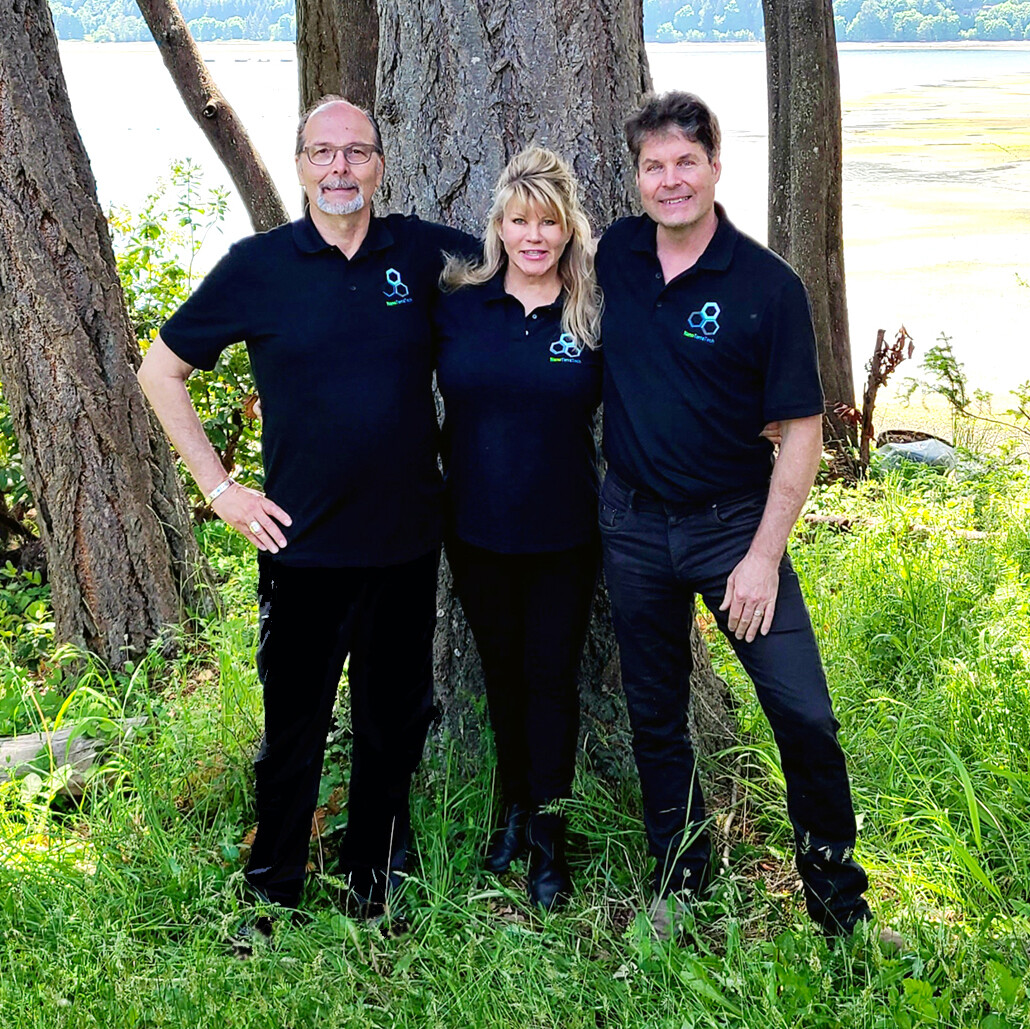 A member of the 2023 Earth Tech accelerator cohort, NanoTerraTech is poised to disrupt the critical minerals sector with their amazing innovation. They are currently fundraising for their pilot plant, and seeking new partnerships with EV battery manufacturers. With a recent $13 billion investment announced by the Government of Canada into the new Volkswagen and PowerCo Battery Plant in Ontario, the timing could not be better for NanoTerraTech.
"I can say with 100% certainty that NanoTerraTech would not be in the position we are today without Foresight. The programming, cleantech ecosystems, EIRs, mentors, experts, member companies, and special events have made all the difference in our understanding of how to build our business so that it translates," said Ekelund.
Earth Tech is a six-month accelerator delivered in partnership between SI Canada and Foresight Canada that supports the commercialization of companies led by committed teams driven by environmental impact. The program supports early-stage companies to validate their solutions and business models, advance their technologies, raise funding, and create meaningful impact.
Ready to accelerate your venture? Apply to Accelerate from Anywhere, or contact us to learn more.
Earth Tech, along with support for Accelerate from Anywhere, is made possible with the generous support of the RBC Foundation, Peter Gilgan Foundation, and Bullfrog Power.