From September 10 to 12, I had the opportunity to take part in the Carbon Capture Canada Conference in Edmonton, AB, where organizations and individuals from across the country and around the globe gathered to share insights, address common challenges, and discuss the future of carbon tech innovation.
Throughout the all of the discussions and presentations that took place, a few things were clear:
Canada is currently a leader in carbon capture, utilization, and storage (CCUS) innovation, and it's imperative that we leverage this leadership position to further build momentum and accelerate made-in-Canada CCUS innovation.
Alberta is becoming a hotbed for CCUS technologies. With the most carbon tech companies in Canada, large scale carbon capture is already happening and delegations from around the world are coming to learn from the CCUS projects that have been successfully implemented across the province.
In order to see the full potential of CCUS, we must develop emerging technologies and scale existing innovations faster.
Carbon capture is a vital component of Canada's net zero strategy.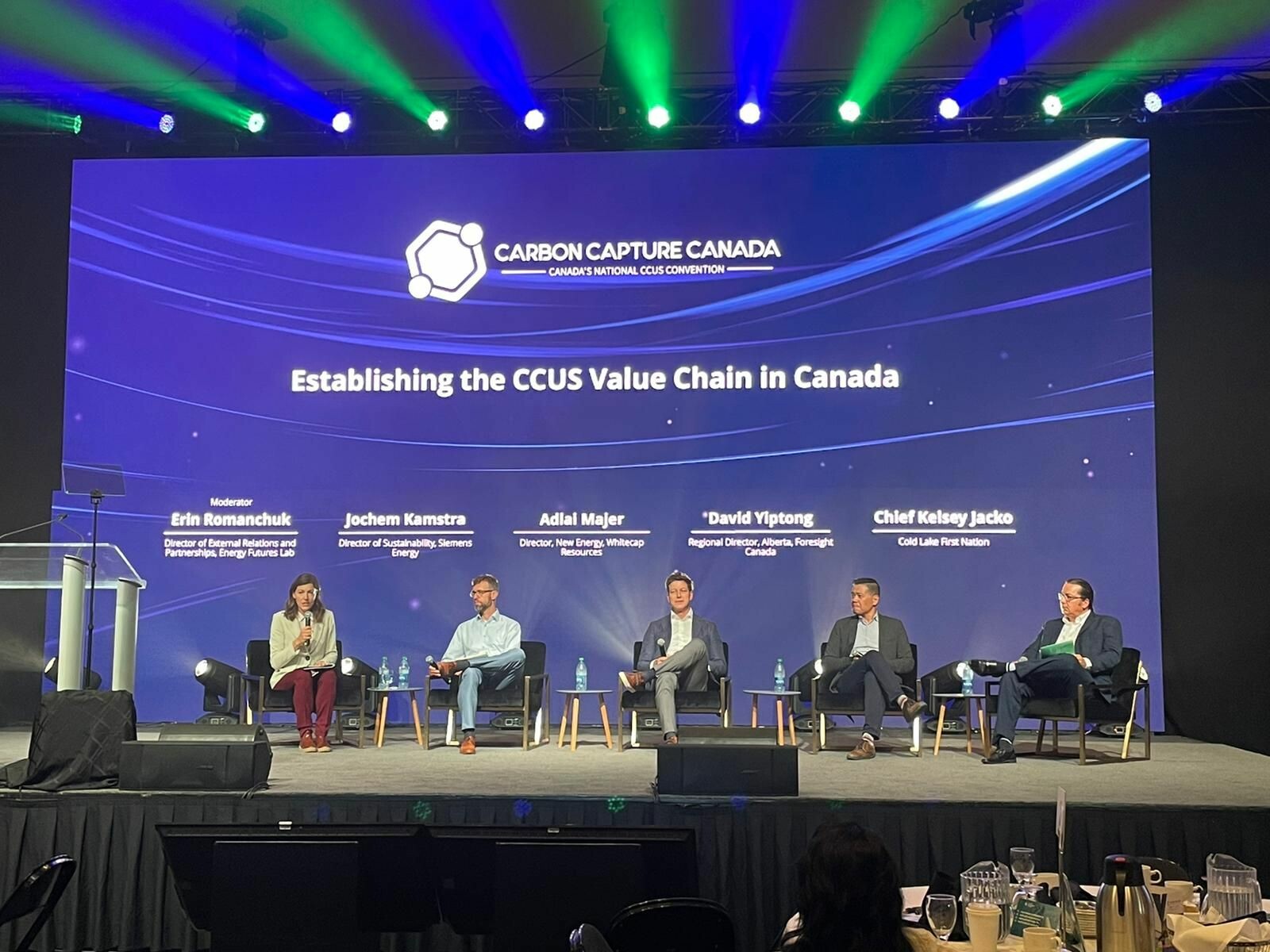 In addition to the many insightful conversations and sessions I took part in, I also had the opportunity to participate in the panel on, 'Establishing the CCUS value chain in Canada'. This is another critical component of Canada's CCUS strategy, and one that Foresight Canada is playing a role in. In August, Foresight launched the Canada's Ventures to Value Chains: Carbon Technology database and report — an all-in-one resource that leverages data from technology companies and other key stakeholders to map, categorize, and analyze strategically important industry value chains for Canada in the clean economy.
The resource is intended for innovators, industry leaders, investors, academics, and government officials, and lists 56 Canadian pure-play carbon tech companies across nine different value-chain steps, providing key insights into:
the journey of carbon from emission source to capture and storage, utilization, or conversion;
the steps taken as carbon is processed, and the ways in which they connect to users, markets, or the environment, and;
Key strengths, weaknesses, and opportunities across the value chain.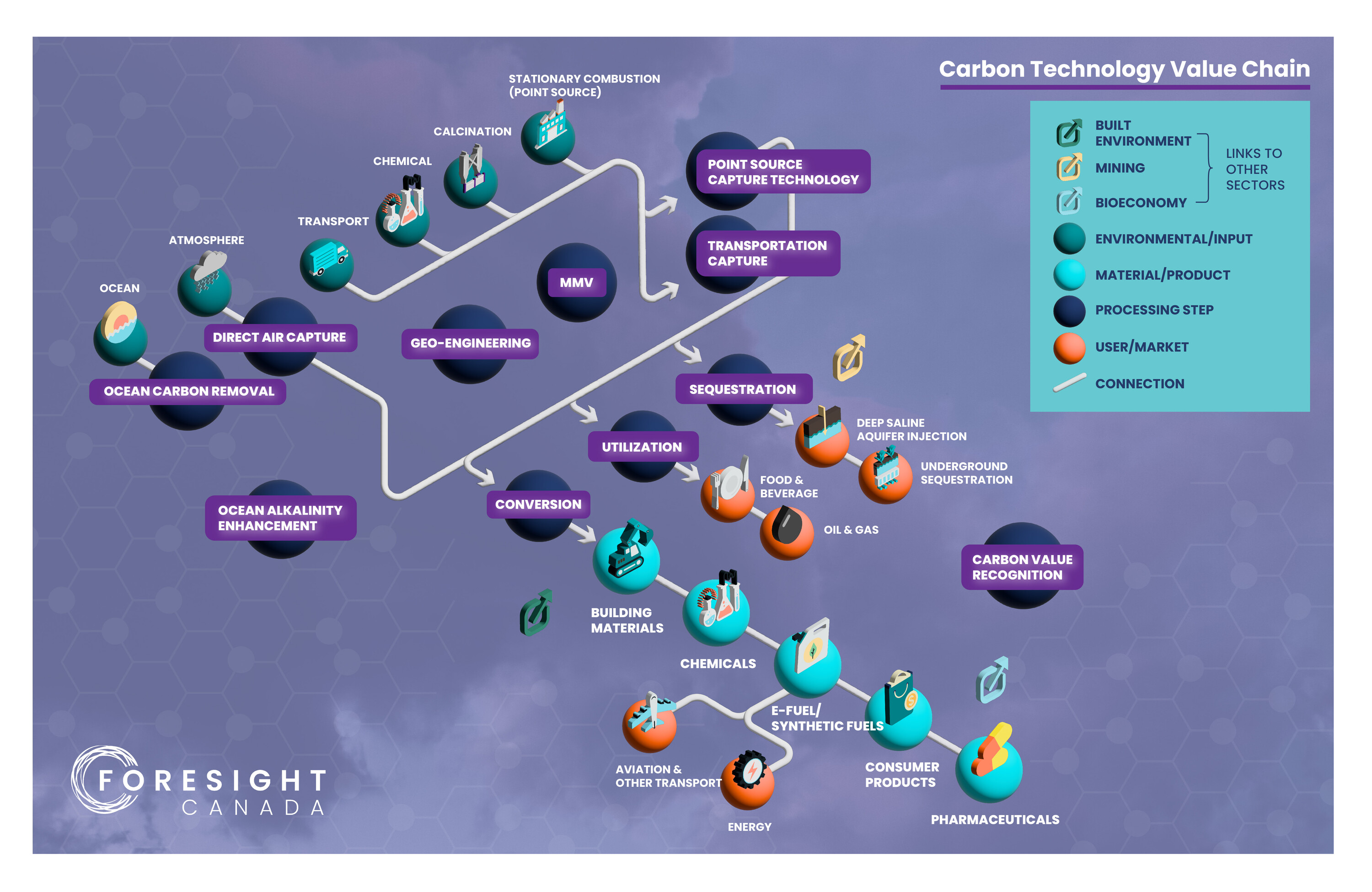 If you're as keen on learning about Canada's carbon value chain as I am, check out the Executive Summary here.
While it was truly inspiring to see all the work being done to bolster carbon tech innovation across Canada, there is still a long way to go. As Carbon month comes to a close, I look forward to seeing how the discussions that occurred at the Carbon Capture Canada Conference — and at events across the country — work to further accelerate the development of Canada's carbon sector, and help pave the way to a net zero future.
If you're a carbon tech innovator looking to accelerate your venture and connect with Canada's carbon tech ecosystem, checkout our CarbonNEXT network.