Gaia Refinery
We are working to permanently restore earth's balance by removing carbon from the atmosphere
Visit Website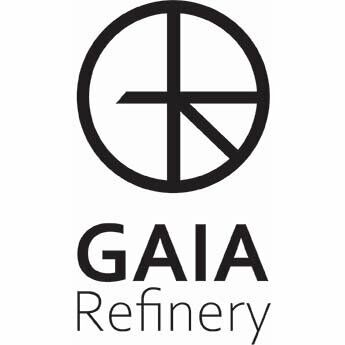 Gaia Refinery is a Foresight 50 2023 Honouree
A new ultra-low energy, BiCR-DAC pathway that captures CO2 from both air and biogenic sources.
Have you ever wanted a do-over? Well, Gaia Refinery believes that the planet does! We also think that this is our chance to be responsible to act now and undo past emissions. Our innovative Biomass Carbon Removal(BiCR)-Direct Air Capture (DAC) technology enables us to take legacy CO2 out of the atmosphere. Unlike other DAC technologies, because ours is powered with biomass streams it requires 1/10th of the energy.
How do we achieve this, you may ask? We use what we KNOW and what we HAVE.
We KNOW that chemical neutralization and our proprietary microbial fuel cell can work effectively at room temperature to isolate CO2 during the desorption phase. We KNOW that there is enough forestry and agricultural waste biomass/carbohydrate rich waste streams to run our system to draw down gigatons of CO2.
We HAVE an interdisciplinary tech approach with multiple deployment potential as shown through a detailed Techno-Economic Assessment. We HAVE a bright and dedicated female-led team that is determined to find and build the partnerships we need to make this work. We HAVE only a limited amount of time to steer this climate ship around. We are being shown the way to a do-over. We are going to take it.
Why our venture should be considered one of Canada's 50 most investable cleantech companies.
While we place our solution squarely in the Carbon Dioxide Removal (CDR) space, we also know that it is adaptable to a variety of situations, and we feel we can be a driving force to aid the realization of a circular economy. We see the circular economy as a place where collaboration is key and maximizing the utilization of resources for maximum benefit is best for the planet and the economy. Gaia Refinery is able to have waste biomass streams (as well as pre-used biomass streams) cycle through our technology to drive the production of high quality CO2 which is then available for industrial utilization (or sequestration). We have, and continue to, think outside the box to deliver a succinct and closed-loop system.