Haze Automotive
Driving the Adoption of Automated Composites. We're taking material science that has powered the rocket industry and applying it to vehicles. Lighter and stronger materials now at affordable prices.
Visit Website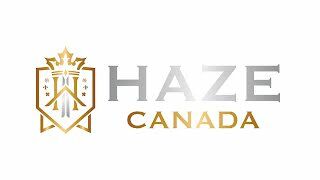 Haze Automotive is a Foresight 50 2023 Honouree
Low-Cost Carbon Fiber for Automotive Applications.
We are reducing the weight of electric vehicles by developing low-cost carbon fiber parts that can lightweight a vehicle by 35 per cent. By leveraging material made from bitumen feedstock in Alberta, we can reduce the cost of carbon fiber by 90 per cent.
Our carbon fiber is 56% less CO2 emissions than traditional methods, and we have a path to further improve those numbers. Additionally, we did a mini life-cycle analysis with UC Irvine, where we found that it takes 188 gallons of fresh water to make a single aluminum vehicle frame, whereas carbon fiber does not require any fresh water in its production.
Why our venture should be considered one of Canada's 50 most investable cleantech companies.
We have launched with a lot of success with automotive OEMs and Tier 1s, and have specifically signed up 10 commitments from OEMs as we bring our first product to the market.
We are currently working on a battery scale. What is exciting about this technology is we have three provinces working together, including CF material from Alberta, software and assembly from Ontario, and sensor integration from Quebec.