At waterNEXT, we often say that water is not a technology issue, but that technology is a critical part of the solution. Around the world, 2.2 billion people still do not have access to safe drinking water, and 4.2 billion people lack access to safe sanitation. According to a recent report by the Global Commission on the Economics of Water, global freshwater demand will outstrip supply by 40 percent by 2030.
As overuse, pollution, and climate change place more stress on water systems worldwide, there is an urgent need for technology solutions to address a range of challenges, from treatment of emerging contaminants to remote and real-time water monitoring.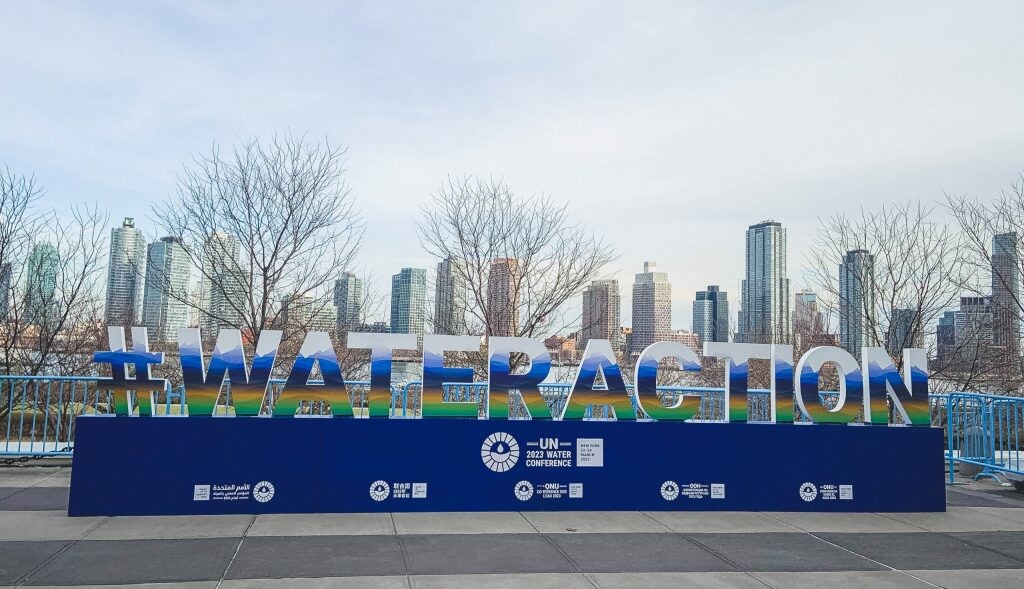 Against that backdrop, it was truly inspiring to spend a week in New York for the UN 2023 Water Conference, learning from a wide range of water-related communities and organizations, including governments, corporates, NGOs, researchers, and Indigenous groups.
Ahead of the conference, as part of the UN's Water Action Agenda, Foresight set a goal of accelerating 500 water ventures between now and 2030. Helping innovators in the water-climate nexus commercialize their technologies and build thriving companies supports multiple SDGs, including SDGs 6, 8, 9, and 13.
With hundreds of sessions and dialogues, it's hard to offer a take on whether the conference was a failure or a success. Writing for The Guardian, Nina Lakhani and Oliver Milman perhaps summed it up best:
The first global water conference in almost half a century has concluded with the creation of a new UN envoy for water and hundreds of non-binding pledges that if fulfilled would edge the world towards universal access to clean water and sanitation … But with no internationally-binding agreement, experts fear that pledges could slide as it will be hard to hold governments, industry and financial institutions to account.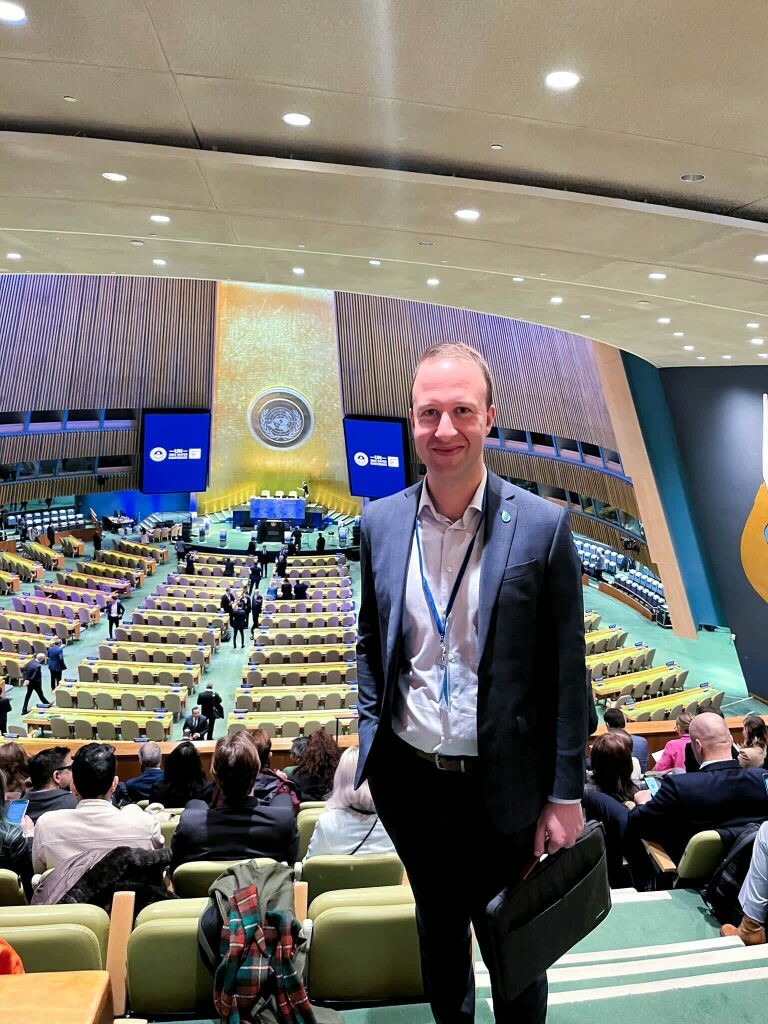 From my vantage point, it's clear that water is a wicked problem, a social policy dilemma with a wide range of actors, no single scientific solution, and many intersecting issues.
And yet, water is fiercely local. While global solutions such as sustainable water policy and finance are critically needed, there is a deep well of local projects, models, and initiatives that inspire hope for the future.
At the Conference, I had a chance to hear from the Indigenous leaders behind an ambitious initiative to conserve the Seal River Watershed in northern Manitoba as an Indigenous Protected Area for future generations. I also heard from a BC-based water technology startup, Pani Energy, working to decarbonize the water sector, one water treatment plant at a time.
The solutions are all around us, but they need national-level support and global-scale collaboration to meet the scale of the water crisis ahead.
The final day of the conference was marked by a significant funding commitment from the Government of Canada – to spend $420 million over the next decade on Great Lakes protection. While an impressive first step, we hope this marks a forward-looking commitment from Canada to continue investing in water solutions and the ecosystems that depend on them.
Learn more about the powerful water ecosystems Alan is helping build at Foresight Canada:
WaterNEXT:
waterNEXT is Canada's water technology network. We work across multiple sectors — from resources to utilities — to accelerate the commercialization and adoption of innovative technologies for the world's most pressing water challenges. Learn more.
BC Water Technology Cluster Initiative (part of the new, BC Net Zero Innovation Network):
Across British Columbia, more than 100 water technology companies are working to advance solutions for the world's most pressing water challenges — a rapidly growing market currently estimated at over half a trillion dollars.
The goal of the BC Net Zero Innovation Network (BCNZIN) water cluster is to streamline innovation around water challenges in the Province, supporting the commercialization and adoption of BC-based solutions at home and abroad. The cluster will map the ecosystem, engage key organizations and ecosystem members, develop innovation partnerships, and facilitate pilot projects, working with stakeholders and rightsholders across multiple sectors to target key priority areas including water & climate and circular water. Learn more.
Alan is the outgoing Director of Foresight Canada's waterNEXT network, and also leads Foresight's BC Water Technology Cluster Initiative as part of the BC Net Zero Innovation Network.